Custom Controls
Because of their different applications, our customers have very specialized drive needs. We are able to meet any specialized drive need that your company may have, also.
Some of the drives we have built and modified...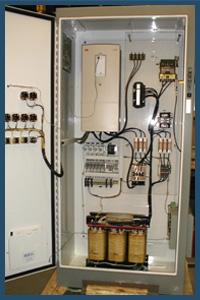 This is a control built for a specialized air handling system in a production plant, it drives a 60 HP motor...
This is a control that drives a 75 HP cooling tower fan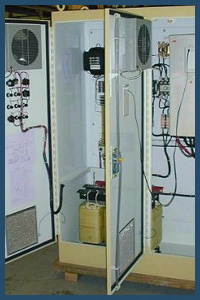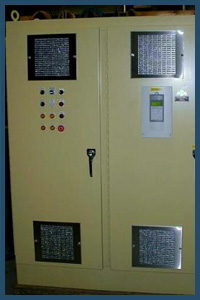 We Distribute For: